The Role of Education Software in the Digital world
---
Posted on 19 Mar 2019 By Admin
---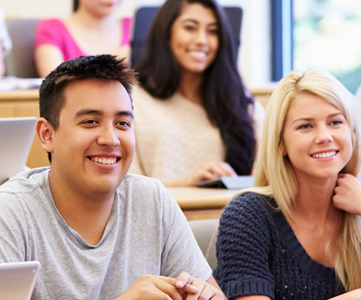 ---
The world is growing, so is the population, to take care of educational needs, there are institutions mushrooming at every locality that contains school, college or universities. Unfortunately, such education system do not fit our children education requirements, as we dreampt.
Today every parent searching a best place for their wards education and if education institutes want to become a first choice of every parent then they should start working in this field because open a school and hire some staff not at all bring students to their institutes.
Role of Education Software?
Education Software is a revolutionary approach in the field of education sector. It helps each school, college or universities to focus on their academic standard by making their working smooth and easy. It decreases the manual processing of institutes to a great extent and helps them to move towards digitization. Now let us understand the need of education software for education institutes.
CERPSoft education software help communicating the stake holders of an institution:
The Parents
The Teachers
The Students
The Management
CERPSoft take care of an institution total requirements covering-
(i) Hardware solutions,
Biometric Attendance, Payroll & HRMS,
GPS Tracking solutions
RFID solutions
IOT solutions, an assured full-proof secured solutions
Security surveillance solutions
(ii) Software Solutions
Complete school management
MobileApp covering Parents, Teachers, Students
SMS solutions
(iii) Effective After sales support
Perhaps, this is what the major point of our software become popular at a short period.
Importance of Time
Presently, institutes are investing their money to give various offers to students related to admissions and also hire quality staff. But after all this they get zero output because they want their staff to perform manual feeding. Institutes should think to save time and energy for operational process and work towards the excellence of institutes with the help of education software.
Digitization:
When each and every person is using internet and mobiles, then why education institutes are remain untouched from it. Due to work loads, parents are unable to keep watch on the academic records of their child and this would build a huge gap between parents, teachers and students. So, why not we use latest technology to resolve this issue? An education software help institutes to send a full report of students on regular basis through SMS or Mail facility.
Error prone data
Since an education institution have so many records like Admission, Examination, Fees, Library, Transport, Parent Data and many more that need accurate management. But manually it is not possible because a human can commit mistake is normal so an education software can resolve this issue. It removes data duplication and data redundancy problem and maintains your records error-free.
At last the important thing, there are many education software's in the market, however, a centralized solution like ours is very rare in the market. Also, CERPSoft gives a an opportunity to cover all STATUTORY requirements operating under SINGLE DASHBOARD:
School management software
Biometric Attendance solutions
GPS/RFID Tracking solutions
Security surveillance
But the most accurate solution of all your problem is CERPSoft. It resolves all your problems so easily that you can't waste a single minute before purchasing it. Its modules and features can fulfill all your expectations.
There are various other points that may be gathered out of our documentation.
Leave a Comment: