Benefits of MobileApp in making School Fee Payment
---
Posted on 19 Mar 2019 By Admin
---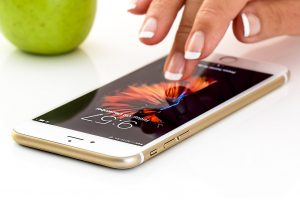 ---
Now-a-days, Education is important in our society. Every parent wants to provide quality education to their children and therefore understand the concept of students, schools adopting new technologies and software like School management software that keep informed parents about regular update of their wards.
A School MobileApp helps to bridge a communication link between teachers and parents. The mobile app will help parents to actively connected with parents and share their child achievements and development on real-time basis.
Apart from an excellent communication bridge, school app will also have an online fee payment system, where parents can directly pay fee online through this app. It became easier for parents to pay fee online through mobile phones. Let us learn the other benefits of School MobileApp.
Automate the operational process
School app will make the Online admission and fee management easy. It enables parents to pay fee online as well as help school management to automate their operational process by managing details of each student fees.
Information about the Students
Attendance of students
Time table of every day
Syllabus can be down loaded by parents
Exam details, Exam Dates and Time Notification
Exam declared details, mark of their children
Analytical Performance of the Student
Any Notices issued which reflects in parent apps
Online Fee Management to make payment without delay
Parents can apply leave for their child with attachment if medical leave applied
Homework notification
Any Action taken against child can be notified to parents which will help parents to understand their children activities.
Leave a Comment: